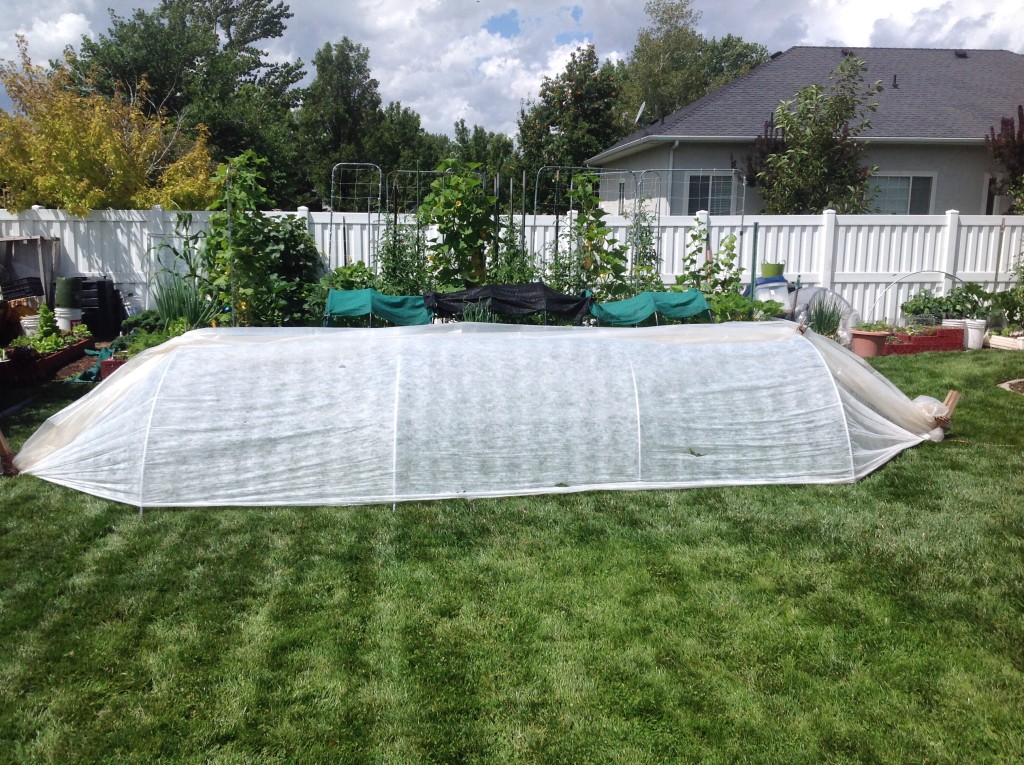 You northern Utah gardeners-if you're wanting to learn how to have a winter garden or one that gets going 6-8 weeks earlier in the spring, this class is for you. You bring the number of 1/2″ EMT pieces and I'll bend them for you while you're here.
These structures are rock solid, mobile, and are much less expensive than traditional greenhouses. You won't have to worry about some of the problems with permanent greenhouses either-like excessive salt build up-because they'll be taken down in the spring time. These are sun driven systems only. You won't be needing any fancy heating or water systems.
If you are interested in attending please contact me. We will begin promptly at 10:00 A.M. and end at 10:30 A.M. No Utah time arrivals please!
Although you will see what my square foot gardens look like, there will be no SFG instruction at this class. Its specifically how to construct a low tunnel only. You can learn more about the class here.
free square foot gardening seasonal newsletter