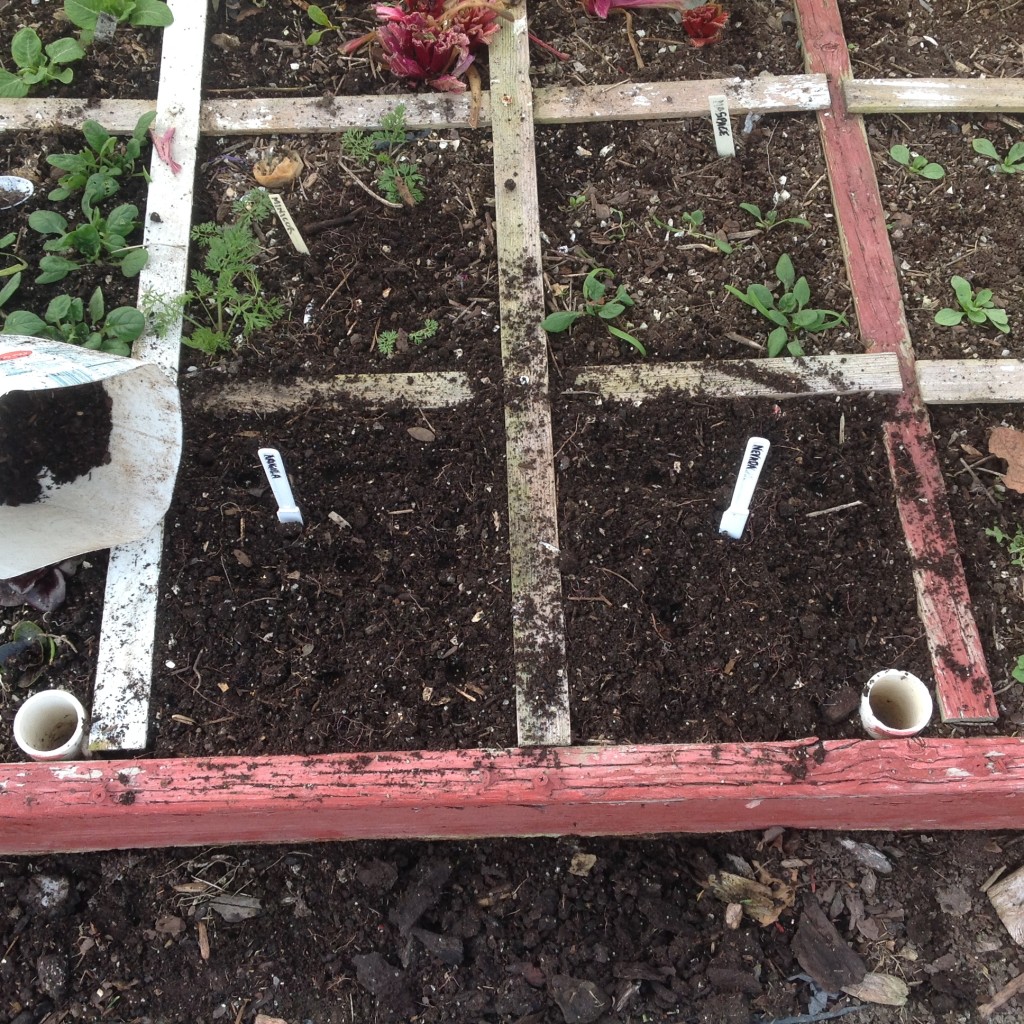 I know it's probably way too early to start but I like to experiment on cheating the seasons. I've still got 2 layers of protection over my square foot garden main beds and feel pretty confident that I can get these two crops to germinate and grow.
I decided to give this an attempt because I looked at the weather report and saw low's in the mid-20's, highs in the upper-30's to low-40's and some sunshine. That should be good enough to start a few things. The real issue is bang-for-the buck.
This will successfully grow(hopefully)and be done in about 80 days. If I wait another 3 weeks and began planting lettuce then, it would be ready in 55-60 days. So, why start early? Because I'm bored. We hit the 10 hours of sunlight later this week which is another early sign that spring is close.
To learn more about the two crops planted click here and here. I love this variety of arugula. It's milder than any I've had before, and it'e even more so when harvested in the baby stages.
By clicking on any of my Burpee links, you get free shipping for online orders of any size by entering "B1FA" into the promotion code box when checking out. Its a great time to start ordering your seeds
free square foot gardening seasonal newsletter