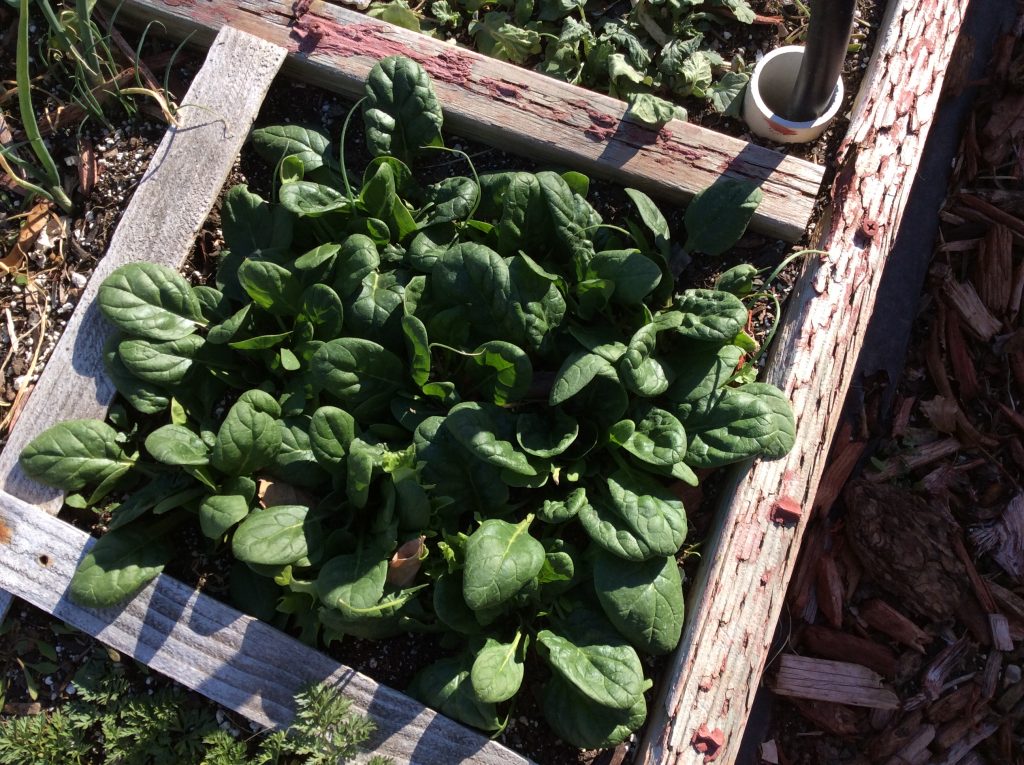 Its hard to believe that the days are now getting longer-slightly. This is spinach, something that was planted many weeks ago and which does exceptionally well in our winters. Its ready to be harvested now and I'll probably begin to do just that. And with the longer days and approaching spring, many of the winter crops that were planted in early fall will begin to start growing again.
We've had unseasonably warm weather this winter. At night its been cold but the day temperatures have been in the high 40's or even low 50's. It has been very dry with very little snow. Though it seems counter-intuitive, it's still important to keep your winter gardens from drying out. How do you know if it needs watering? By a simple visual check-they'll begin to wilt and look like they are struggling, just like they would do in the summertime when they don't get enough water.
With the water shut off for the winer, I use an empty plastic bottle of Oceanspray to water things. I've drilled holes in the top of the white cap. Its an easy chore to bring the bottle inside, fill it with tap water, and then water the crops. I don't have to do it often, even in drier winters-once every other week? But let your eyes be the judge for sure.