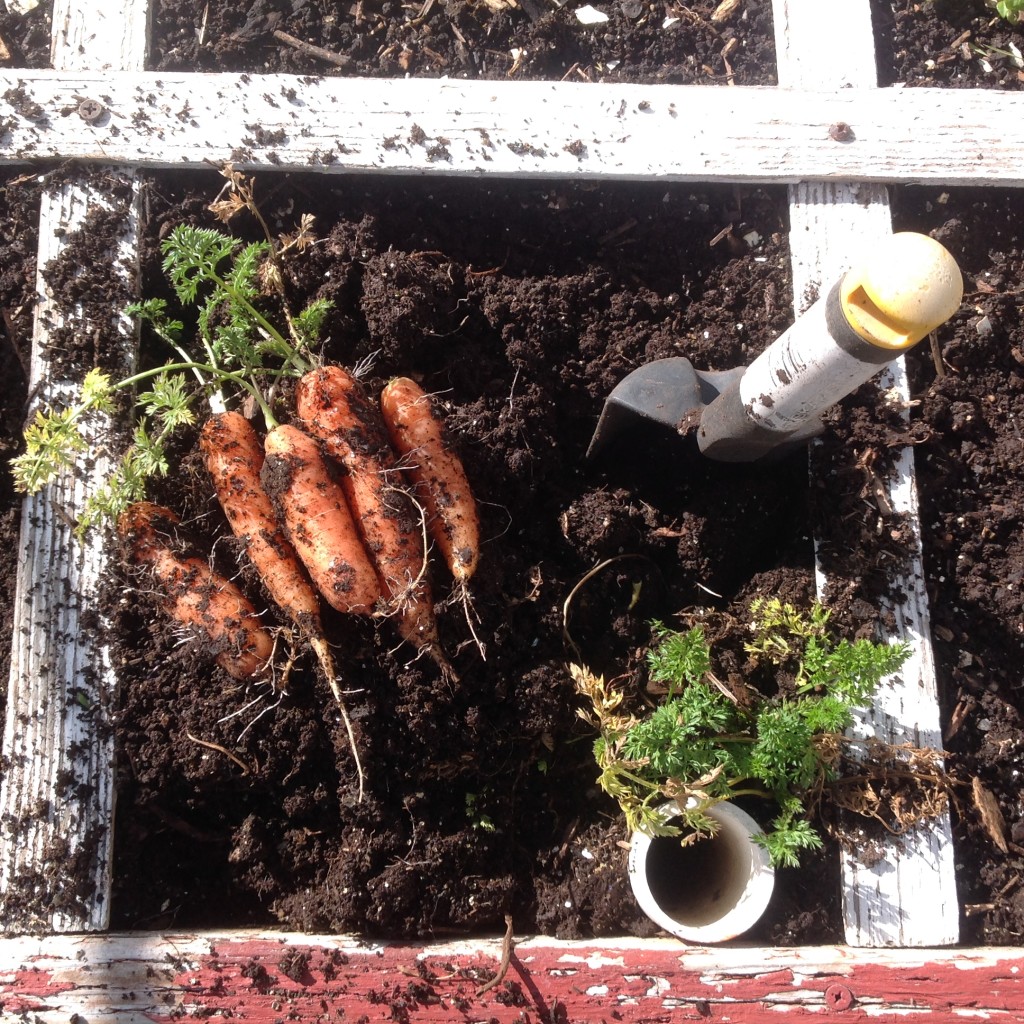 This winter couldn't have been any more fun than it was! It seems like every year I learn a few new things, and this past winter was no exception.
It was an unusually warm and dry weather, which meant that I had to physically water my gardens. It didn't take too long but it was the first time I've had to do that. As I write, we just finished getting snow yesterday and last night with more coming this week. And the temperatures are supposed to take a plunge as well. It was all predictable-with the spring-like weather local gardeners were getting all excited to get the gardens revved up. I just had a sneaking suspicion that winter would return. And it has.
This is the kind of thing that drives many home gardeners crazy! It's also discouraging to be ready to do something after months of being cooped up inside only to have it all be delayed. But, it is still winter.
I feel badly for my garden brother and sisters. If they would throw out their old way of single row gardening, they could have started their gardens at least two weeks ago without too many problems. By limiting the size of your garden, which is a very different way to think, you can protect them much easier. And when you can protect your boxes from wind, snow, sleet, rain, wind-chill and just flat out nasty winter weather, you'll have a much different garden!
When our kids were younger we used to have a lot of chicken pot pie in the winter. I would trek on out to the garden and pull fresh carrots-like the ones pictured. As soon as the kids would bite into the pot pie, they would all ask-where did you get the carrots? They're really, really good! They stopped asking after a while because they knew it was right out of the garden. Since the gardens are covered in the winter, it's not a hassle in the least to pull them right out of the ground. No heaving digging is necessary. But boy, are they tasty. In an effort to keep warm in cold weather, our bodies produce more glucose. It's the same with plants. The starches they store are then turned to sugars in cold weather, making them sweeter than they would normally be in the summer season.
This particular variety is called Napoli. It's delicious and very, very sweet. I was a little late in putting them in last fall but they still developed into a decent size for winter production. I've got just a few left until I'm out completely.
I will be having another SFG class on April 11th beginning at 11:00 for folks living in northern Utah. If you'r interested in attending, just let me know via my blog contact page or my Facebook page under the same name of the wealthy earth. I've already met a few folks who put it off because they thought it was too cold to start. And now they wished they had come out to learn. They've missed out on at least a 2 week head start. Don't delay. Get started now. Or you'll maybe be sitting there looking at these pictures in a month and really feel bad for not starting now.
free square foot gardening seasonal newsletter