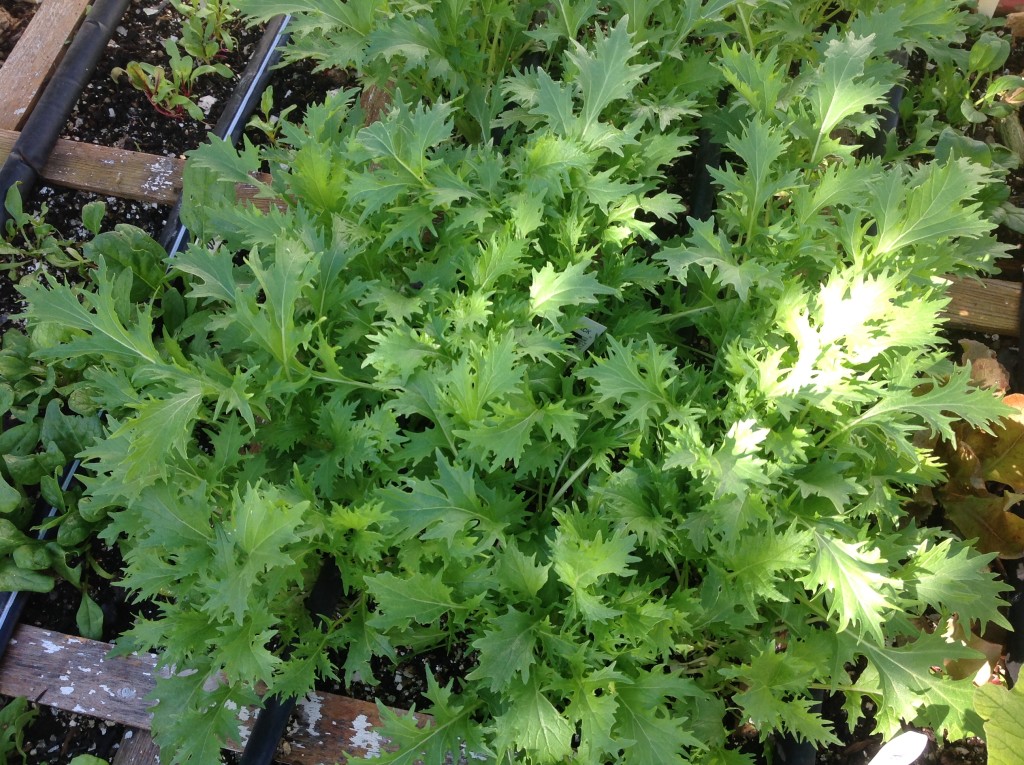 I break the basic rules of spacing for my winter square foot garden. Why? The reason is that once the second week of November gets here my plant growth comes to a screeching halt. I try hard to get the timing down so that each crop I grow gets to be about 90% of its normal size. Sometimes I'm off a little bit. Then nothing really grows again until about the first of February. For 10 weeks I've got to have enough in the garden to take our family through the entire winter.
The standard spacing of 1, 4, 9, and 16 change for me. During this time of season I increase everything I grow with either a 9 or 16 inch spacing. Lettuce would typically be planted 4 plants per square. For the winter square foot garden, I will plant 9 lettuce seeds in each square. Spinach normal calls for a spacing of 9 per square. For this crop I still plant 9 because if I went with 16 it would simply be too much.
It's been a lot of fun learning the specific crops that do the best in our cold winters, many of which I've just begun to grow. There might be 15-18 different crops growing back in my garden right now. And I've only got about 6 more weeks to grow until things come to a stand still.
One of those crops is mizuna. It's a mild Asian green that goes well when mixed with other salad greens. It's easy to grow and is very productive. It provides a good yield of multiple cuttings through the winter. Give it a try if you still have a few weeks of decent weather left.
free square foot gardening seasonal newsletter