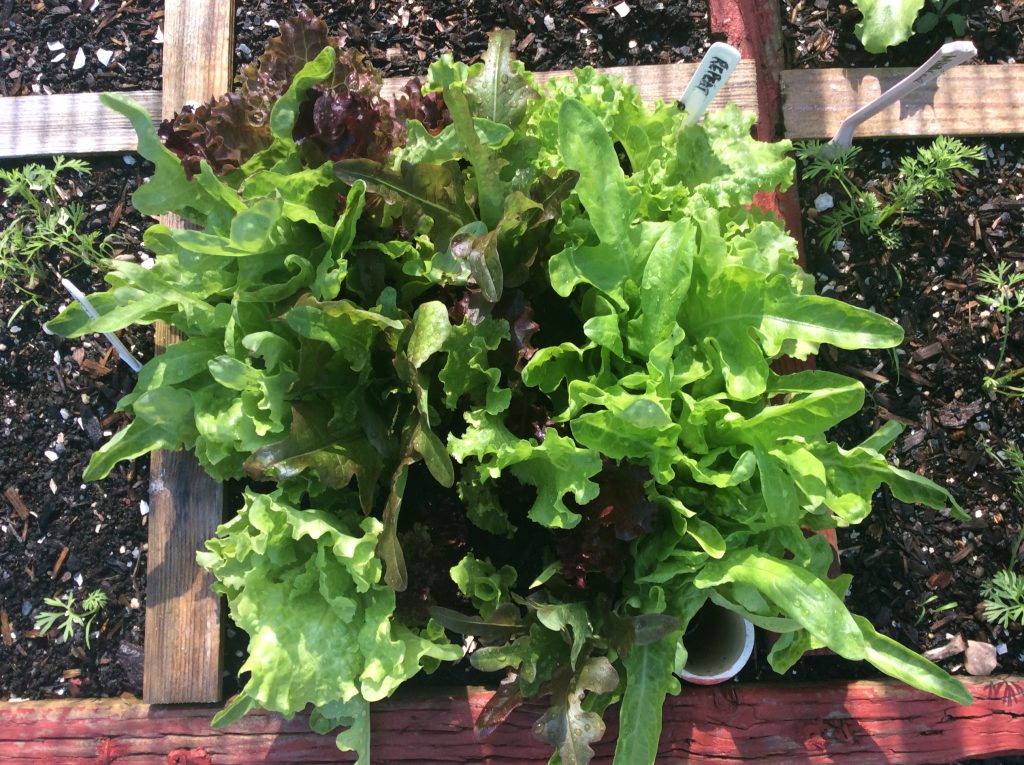 Okay, it's the first week of September and the weather has definitely changed!  No more 100's, and probably no more 90's.  Nights are getting into the mid 50's.  Here is zone 6 it's time to begin planting for the winter garden.
This week I've planted several squares of lettuce, and I will follow that up with another batch of lettuce plantings next week.  This is called succession planting.  It helps you prolong the harvest period during a time when plants virtually stop growing.
I've got my favorite lettuces for winter gardening.  One of the best is Queensland.  It's virtually impossible to find in the U.S.  Other varieties that I grow successfully are Prize Head, EZ serve, Nevada, four seasons, gourmet mix, and black seeded Simpson.  There's been a lot written about Salanova-a fairly new lettuce that, when harvested,  gives you equal pieces of beautiful lettuce leaves.  It's a bit on the pricey side, but it sure looks good, tastes great, and it stores for a longer time.
Try a winter garden this year.  It's the best time to garden.  No pests, hardly any watering, and it's delicious.
free square foot gardening seasonal newsletter
free square foot gardening seasonal newsletter