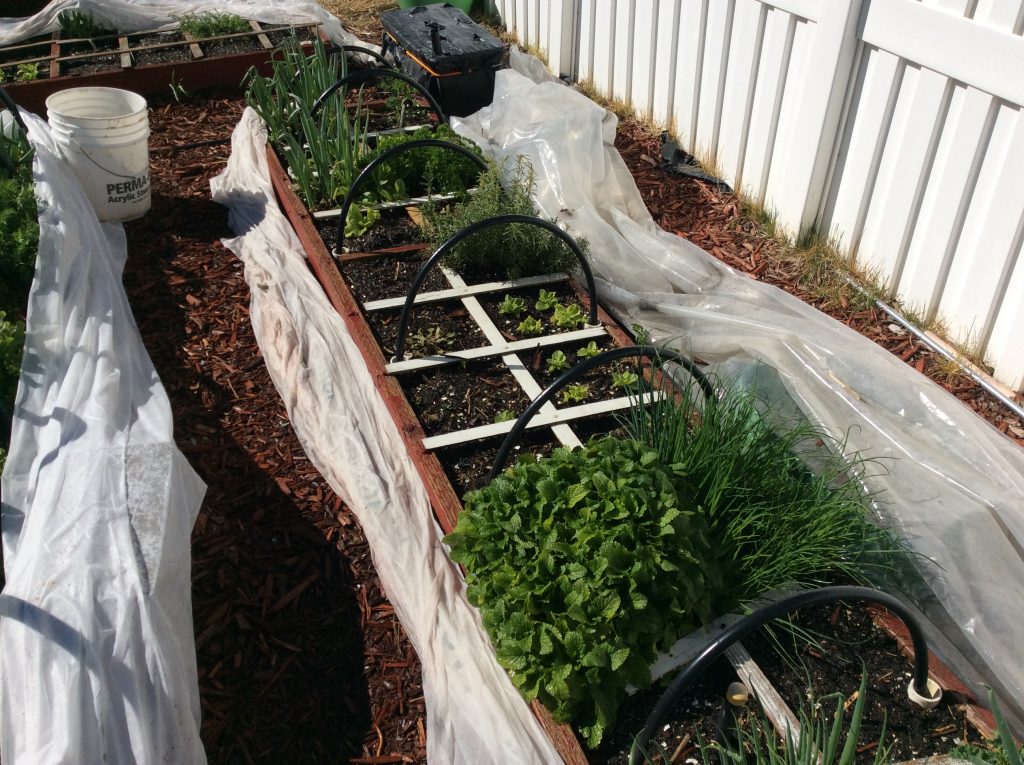 In 6-7 weeks it will be time to put tomato plants and other vining crops into the garden in our location. I always like to think one season ahead. It's spring now, but I need to keep summer in mind. As I will be putting up my vertical towers soon, I need to have the squares where those towers are placed emptied out. If I wait even as little as a week and start planting any crop that takes longer than 50 days, those squares won't be available to put in my tomato plants.
If you've got short term crops to put in, such as radishes or bigger scallion starts, you might still have enough time to clear out squares in time for squashes, tomatoes, etc. I've tried to illustrate this by the picture. The back row is completely planted and will be ready for clearing out in about 4-5 weeks. All my vining crops will be ready for planting in time for a great summer season. This takes some advanced planning but helps to make your square foot garden as efficient as it can be.
This lesson, taught to me years ago, has had to be reinforced a few times. I started my tomato seeds inside during the first week of April. When the danger of frost had passed and the time arrived for putting tomatoes out-the 2nd or 3rd week of May, those squares still had crops in them which needed another 2-3 weeks to finish growing. I could either wait until they were done, which would really put me behind, or I had to put my vertical towers in another location which were not the best. I chose the latter but had to put up with shading in the later months.
The take home lesson? Figure out where your vertical towers will be placed and fill those squares up as early as possible for them to be cleared out in time for your vining crops
free square foot gardening seasonal newsletter
free square foot gardening seasonal newsletter