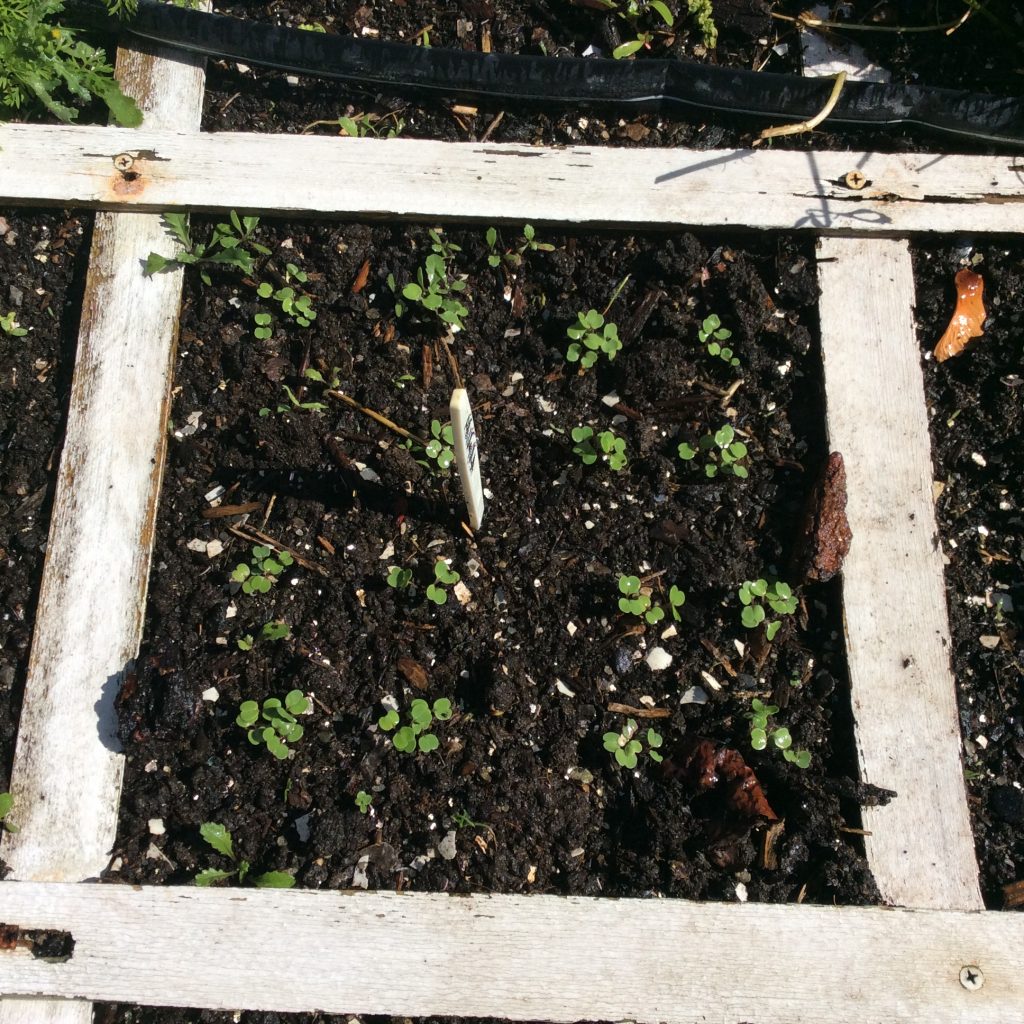 This is tatsoi-a very tasty and fairly easy to grow Asian green. I've tried very hard to get the timing down so that all my winter crops will be about 75-80% of full size by November 14th. On this date in zone 6 the sunlight hours dip below 10 hours a day and everything stops growing and hibernates until about the first week of February.
This green can be stir-fried but I like to use it as is in a mesclun mix during the winter months. I would describe the taste as firm and a little on the sweet side. One thing for sure-it doesn't do well in warm weather.
With the holidays just around the corner isn't it time to start thinking about some great gardening gifts? I'm going to put up an ad for grow-bags.  I used the GardenMate brand shown on the side of my blog.   This is the first year I've used them and I was very impressed. With two side handles they can be moved around because they aren't too heavy. The crops don't dry out like plastic containers. They can be cleaned at the end of the season(don't put them in the dryer), and reused the following spring. I've used the 15 gallon, the 5 gallon, and the 1 gallon grow bags. Right now I've got a very successful brussel sprout plant growing in a 5 gallon grow bag. I've got about 25 pounds, maybe more, of red pontiac potatoes being stored in a 15 gallon bag.
Using grow bags saves me a lot of room in my square foot gardens. It opens up needed space to use for crops that are sold during the normal growing season.  Though I've normally grown potatoes in my square foot gardens, I now can use grow bags and not tie up squares for 4 months.
Go ahead-give them a look. Buy them for family members who want to garden but simply don't have the room. They will love these. And you can buy 3 of them packaged together for a ridiculously low price. I'll be talking more about grow bags during the winter months. It's been a lot of fun experimenting with them this year.
free square foot gardening seasonal newsletter