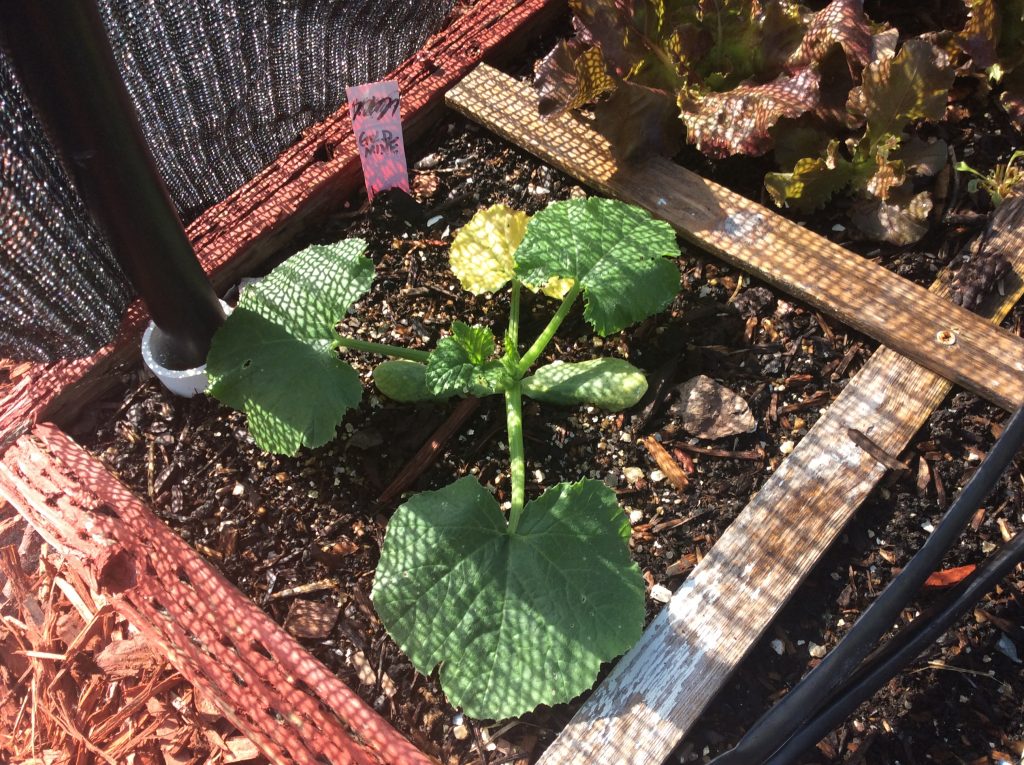 They say 1 zucchini plant will feed an entire family. I'm a believer in that. My experience has been this: the original zucchini plant does well and then finally dies, but there's still a fair amount of warm weather available. Why don't I just plant another one? The reason why is that now its too late in the season. I like to plant another zucchini about 4 weeks after my first planting. That way I've got plenty enough to take me until frost. Here in zone 6, we still have time to plant one more zucchini before it's too late.
Like you, I've grown many different varieties of zucchini. Black beauty is a standard and its easy to grow and a good producer. Because its so readily available, I now grow a few other varieties.
This is goldmine-a yellow zucchini with a nice white stripe down the length of the fruit. It goes great with its companion safari-a green zucchini with a white stripes. If you're looking for a way to mix it up a little bit with zucchini, these are great additions.
For those in the area, I will be teaching the seasons first winter low tunnel garden class. I would love to have a greenhouse but it doesn't work for me. They are expensive, and usually permanent. You can do virtually the same thing with a low tunnel, although you will be harvesting in challenging weather sometimes. If you're interested registration is simple. We cover how to build a structure that holds up under snow load, what crops do best in our climate, and when to start them. Class is about 75 minutes long.
free square foot gardening seasonal newsletter