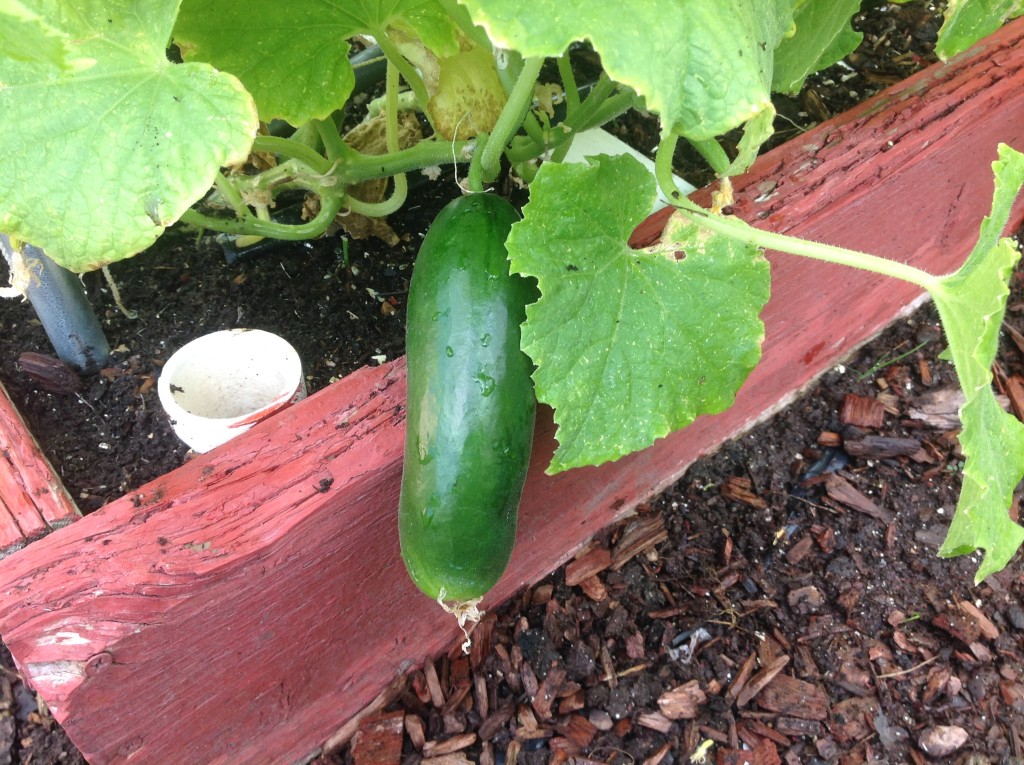 I've always grown Marketmore 76 cucumbers and they've been good. The taste is, well, exactly like any other cucumber, and the yield has been reliable too. But this year I decided to try something new, and I'm glad I did. This variety of cucumber is from Germany. It's called Iznik and I found them at Cooks Garden. I've been very impressed so far. The yield has been good, but the taste!
As I've delivered these to the small group of folks that I grow for you can see the surprise on their faces when I tell them about this cuke.  Originating from Germany is a pretty neat thing, but they look like a small, gourmet type of cucumber if you can imagine that.  I've heard of gourmet carrots and other things but never cucumbers.  They taste best when only about 4 or 5 inches long are and sold as a container variety. Since I've always grown cukes vertically and I knew these would vine, I decided to continue growing them like I always have.
They are very fresh and crisp tasting-much more so than the Marketmore variety.  The other desirable thing about them is their very thin skin.  I've had many cucumbers that are to chewy because of their outer skins.  It almost gets in the way of the taste.  Or, you get a mouthful of seeds.  Not so with Iznik.  These are really, really tasty.  For zone 6 or less it's too late for growing this year, but buy some for next year.  For you other gardeners who don't have weather to worry about, you should get some now.  You won't be disappointed
Thanks for installing the Bottom of every post plugin by Corey Salzano. Contact me if you need custom WordPress plugins or website design.
free square foot gardening seasonal newsletter