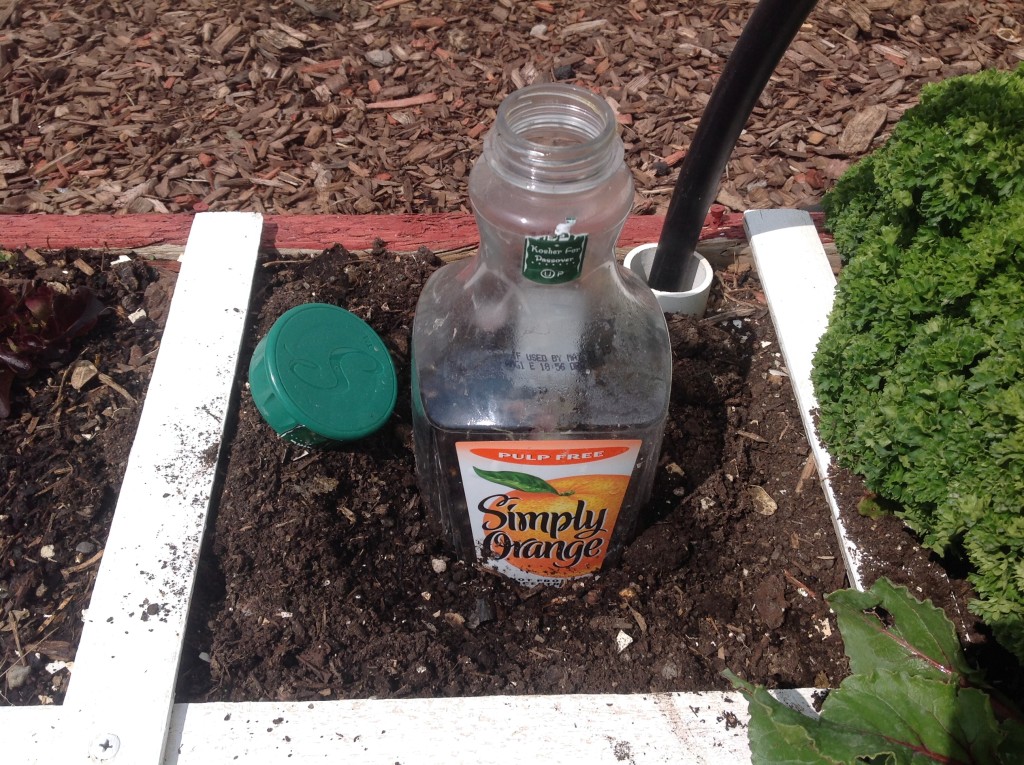 I've always enjoyed growing tomato varieties that are difficult to buy locally. Because of that I order all my tomato seeds from various seed catalogs. This particular tomato is a "sun-sugar" and it's very sweet. Like one of my customers said: "it tastes like grapes with a slight tomato flavor!" They have been transplanted once into bigger pot makers a week ago.
But we all want to be the first person in the neighborhood to harvest tomatoes. Some folks go out and buy large tomato plants that already have the yellow blossoms on them thinking they are closer to their summer dream. And that's all it is-a dream. No matter what you do, no matter how hard you work, it's very hard to have tomatoes by the end of June in zone 6. Look around at your neighbors and you'll find that everyone starts getting tomatoes at about the same time. Still, I planted this outside today with temperatures in the low 70's. But the night temperatures are still a bit cool-mid 40's with one night predicted to be 39. I could just wait for a week but I don't want to-I thought I might try an experiment. I've got a lot of extra plants growing inside in case it doesn't work.
In the square foot gardening system we teach "recycle, reduce, reuse." Don't throw things away. I cut the bottom off a plastic orange juice bottle to be placed over the plant to act as a cloche. By removing the cap I can prevent the inside temperature from getting to warm. The other advantage of this is we had some stronger winds today. Not only does it protect against cold but also the wind-which is especially damaging to new plants. By late afternoon I put the cap on-trapping the heat of the day inside the container for some of those cooler evening temperatures. I'll remove the cap first thing in the morning and let it warm up. In a future post I'll share what other things I do with this kind of bottle.
For those who may not know, I also have a Facebook page under the same name as this blog. I hope you can visit-I post different things than I do here and I'm actually more active on that than I am on the blog. I try hard to put the daily happenings of my square foot garden on Facebook while spending time on some of the more specifics with the blog. My hope is that you can visit both as they augment each other nicely
Thanks for installing the Bottom of every post plugin by Corey Salzano. Contact me if you need custom WordPress plugins or website design.
free square foot gardening seasonal newsletter