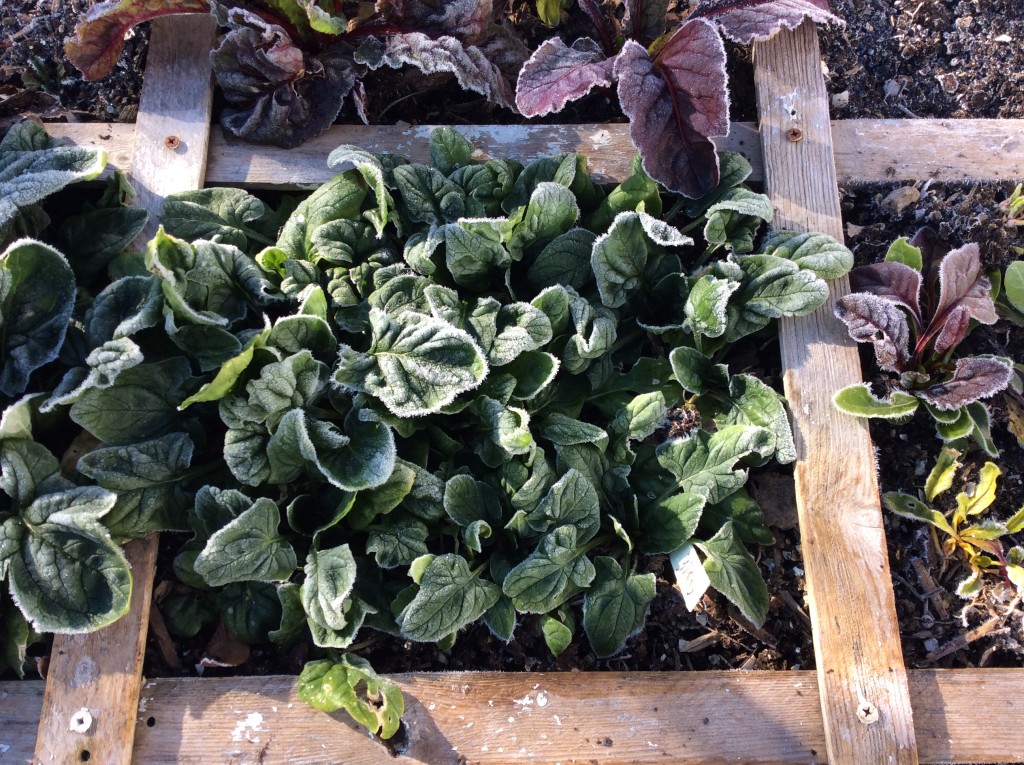 Lay down a weed barrier, build a box and put it right on top of it. Fill it with the perfect growing soil, add a grid, and start planting. That's the beginning of a basic square foot garden. With the perfect mix put together in about 10 minutes, you don't need to know anything about soil composition, pH, or NPK! Zero. As I've always said, if you don't get the soil right nothing else will really matter. There are some who try to convince others that there's nothing wrong with native soil. Not unless you don't mind weeding! Let's face it, native soil is one of the things that cause a lot of the trouble. Don't skimp on the SFG soil-set yourself up for success by using the recipe of equal parts of peat moss, course vermiculite, and a good, blended compost.  Though we'll still have some weather issues to deal with, now is the time that I direct seed lettuces, spinach, poc choi, arugula, and a few other things. These are cold weather crops that do just fine in our USDA growing zone of 6B. If you don't trust the weather you can always start them inside under a grow light. If I do that, I always keep my shop-light about 2 inches above the plants. This assures that I'll get no long, spindly looking plants. If you're looking for a nice tutorial on seed starting click here.  You can also get there from the links on my page.
Here's the lettuce varieties I direct planted today.  Prize head, Little Caeser, and finally this Gourmet Blend.  Only 3 squares of lettuce, each one holding 4 heads.  I finished by direct seeding this delicious swiss chard, and then 1 square of beets that I usually grow for the greens only.
In about another week it will be time to start tomatoes, eggplant, cabbage, and peppers indoors.  The timing usually works out pretty well, and it's even better if you're prepared to quickly protect your garden if you have to.
Burpee is having quite a few specials this month.  They are linked on the left hand side of my blog.  If you're going to spend $45 on seeds, you might as well spend another $5 and get the free 72 cell watering kit.  And until the last day of March, shipping is only .99 for any size order.  Details are in the links.
free square foot gardening seasonal newsletter