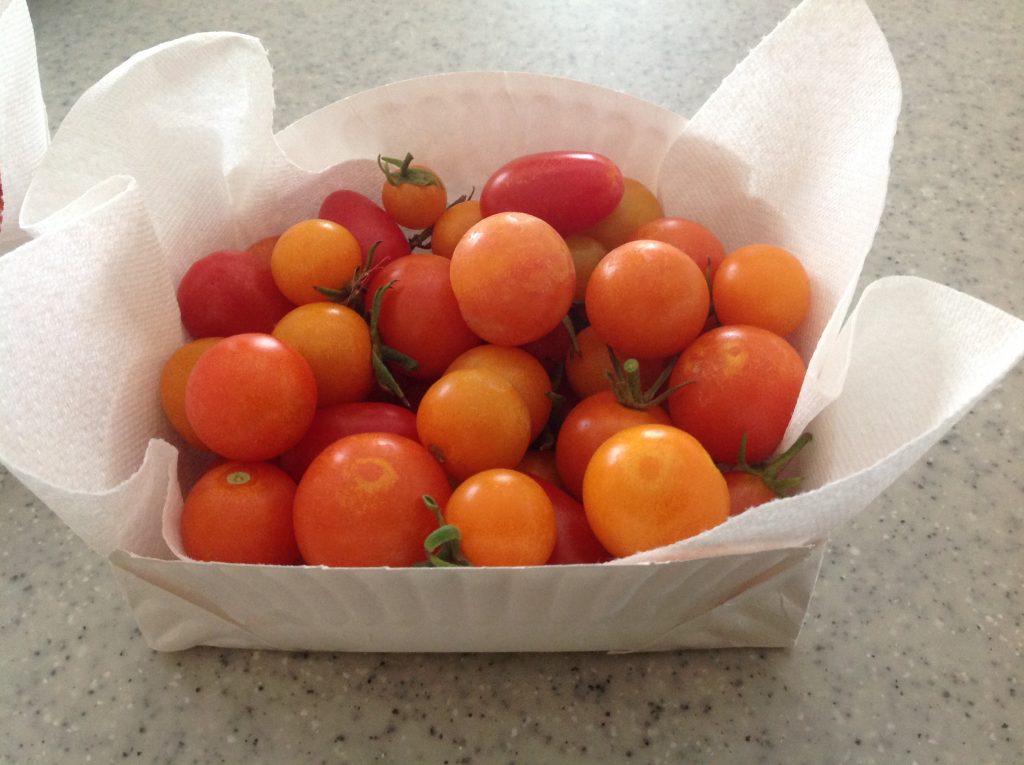 If you're anything like me your cherry tomatoes have been coming up very heavily right now. It's the time of season where you really don't do much work-mostly harvesting. The exception to that is if you're planning to have a winter garden. I'll be posting next week to mention what I've been preparing in my winter gardens. There are some unique advantages to the winter months, and there are even some advantages to living in a very cold climate vs. our friends in warmer climates. In some of these warmer climates you wont be able to grow winter annuals like us northerns. Of course, we can't get tomatoes year round like they do.
Like previous summers, I've grown several different varieties of tomatoes. Three types of the regular looking varieties, a paste tomato, 4 cherry tomatoes, and a grape tomato. All taste different. All are delicious! And if I wonder out to the garden and find some on the ground, I know I've waited too long. It's hard for me to keep up on pulling the ripe ones, but it's pretty important to get that done. I'll now begin to preserve my tomato harvest by freezing and using my dehydrator. Maybe I'll post something about that on a later date
free square foot gardening seasonal newsletter
Thanks for installing the Bottom of every post plugin by Corey Salzano. Contact me if you need custom WordPress plugins or website design.