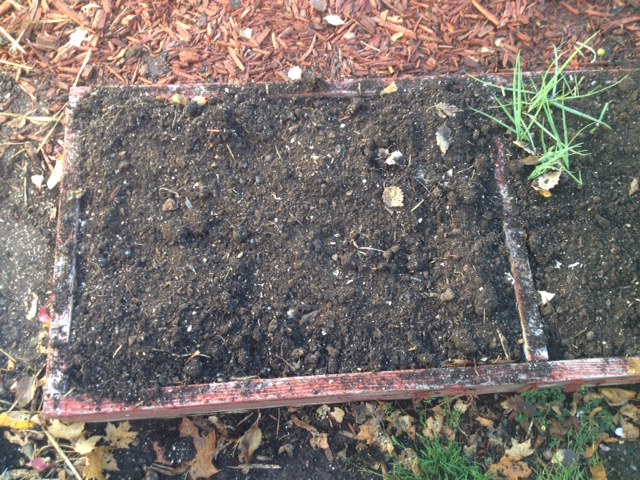 I just pushed about 3 inches of soil over, filled it with fall leaves and pushed the soil back on top. You won't see the leaves-they are covered with soil. And you won't see the leaves come spring time either. This is a great way to prepare your soil for the next growing season.
It takes about 5 minutes per box to do this. When spring arrives all you need to do is cover your boxes with plastic to heat the soil up. Even after a very hard winter season, your soil will be ready to plant in about one week.
If you were to turn your soil and look for leaves at that time, they'll probably be gone. They are eaten and "mulched" into fertilizer by our friendly earthworms
free square foot gardening seasonal newsletter
Thanks for installing the Bottom of every post plugin by Corey Salzano. Contact me if you need custom WordPress plugins or website design.