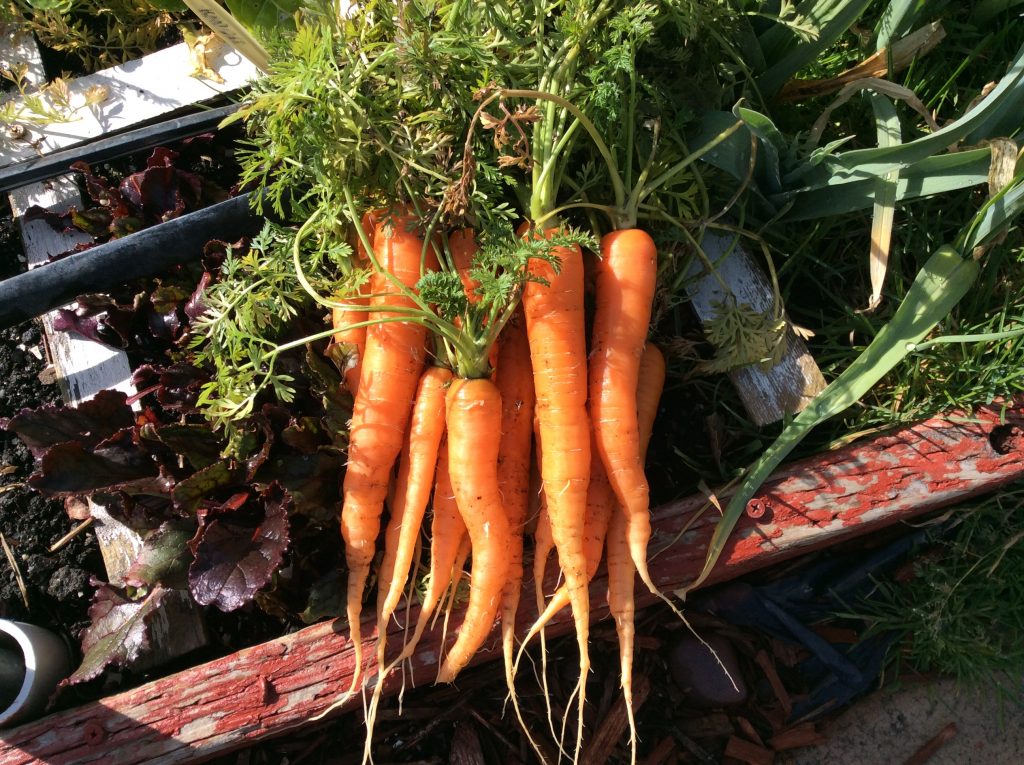 For those here locally, if you had the chance to come out to one of my fall classes last year you'd be harvesting these right now! I've got about 150 of them back there ready to pull, and I was able to use many during the winter months.
The name of this variety is Negovia. They are delicious! I've normally grown Mokum and Napoli for winter storage but came across this variety with a special that Johnny's was running last year. This may be my new go-to winter carrot. Chop off the tops and shoulders, cut off the bottom roots and dip in salad dressing! I gave some of these to a neighbor and who wanted to know what variety it was. She apparently put some in her daughters lunch the next day and when the daughter came home from school, she said: "mom, where did you get those carrots? They tasted better than any others carrot you've ever given me."
While your here, check out a few classes I have coming up in the area. One on composting and one on growing your own microgreens at home. And also, check out my newest ebook! It might seem like a long way off, but you'll want to be buying your lettuce seeds right now for the summer season before all the right varieties are gone for the year. Don't let the summer pass you buy-learn how to grow the best tasting lettuces right though the warmest months of the year
free square foot gardening seasonal newsletter
Thanks for installing the Bottom of every post plugin by Corey Salzano. Contact me if you need custom WordPress plugins or website design.