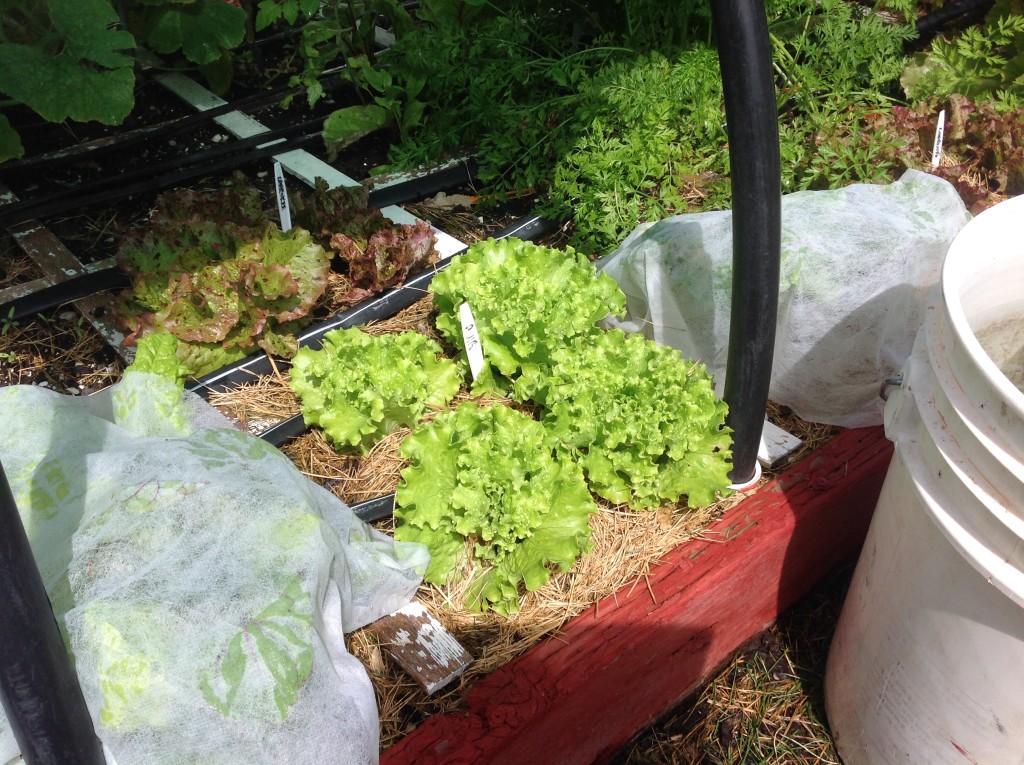 This is a great time of year to begin direct seeding your lettuce. All the things that loved the spring season can be done one more time before the gardening year ends-at least for those living in zones 4-7. Lettuce, radishes, chard, spinach, arugula, bok choi, and cilantro are some of the things that can be started right now. But, don't wait too much longer!
Why don't you try a variety of lettuces this fall? I'll be planting 8 or so varieties that all taste and look different. The fall gardner is one of the easiest and rewarding to grow-the pests are leaving, temperatures are cooling, and we get more rain to lessen our workload in the garden. If you have a brussel sprout transplant now would be the time to put that it too. It's got to be a pretty good sized transplant but you'll be rewarded with some delicious treats come the end of October or mid-November.
I'll be hosting a guest post shortly on the topic of pest management. Keep an eye out and tell me what you think about some of the ideas.
free square foot gardening seasonal newsletter