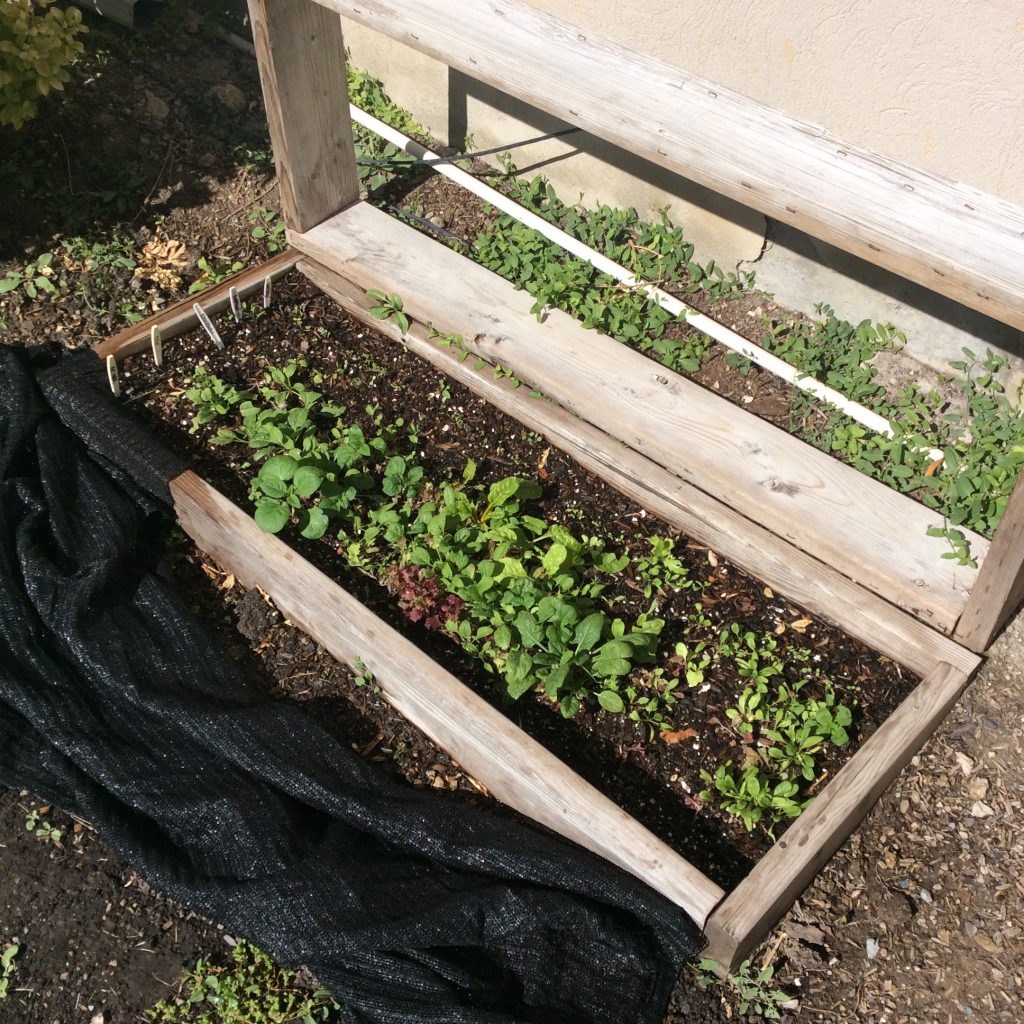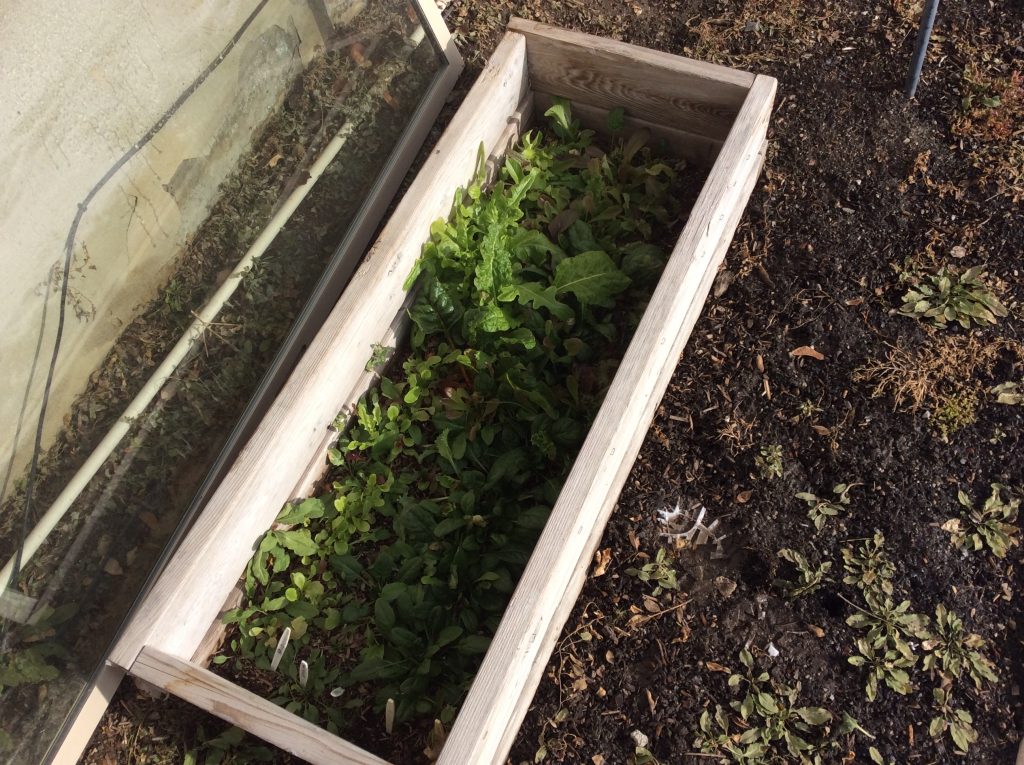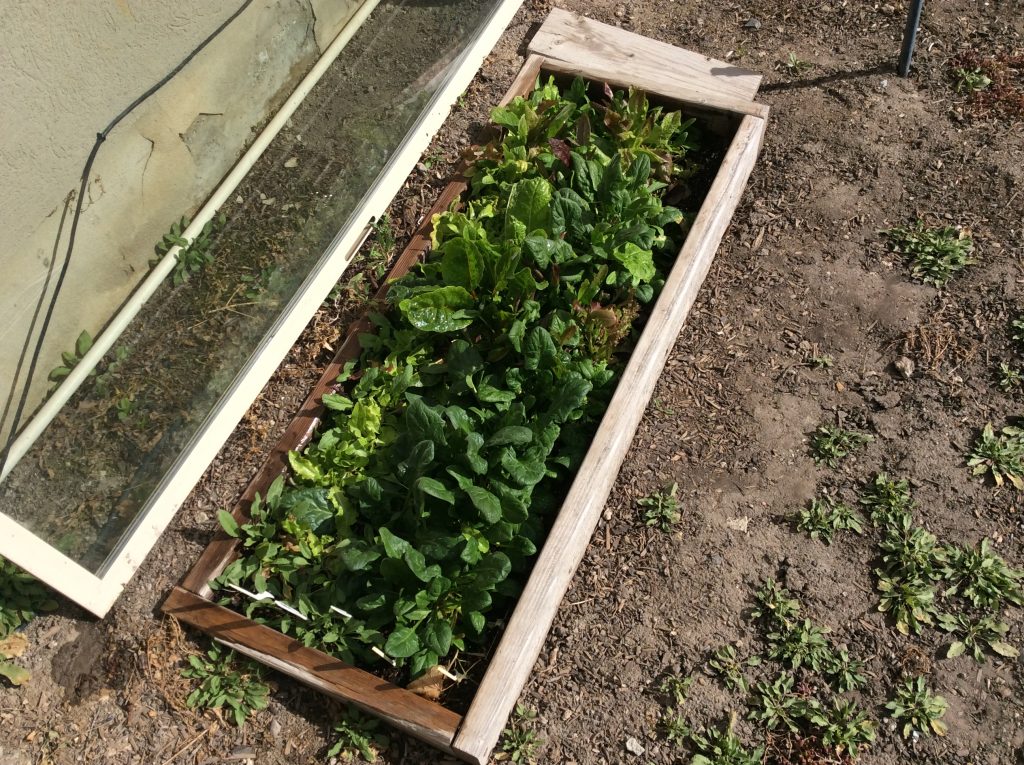 Here's something fun to see. First picture(top)is October 15, 2016, second is 1/1/17, last one is 2/21/17. A simple sun box, not a cold frame, can do this for you as well. Nothing wrong with the cold frame, its just more work, more expensive, and fairly permanent. I've taken off the top sun box level for the last picture so you can see whats happened over the winter. Now I'll begin to harvest whats in it. Good eating tonight!
I encourage everyone to grow their own food, even those in harsher climates that experience snow, below zero temperatures, wind chill, etc. It's a rewarding feeling to come out after a hard winter, pull back the top and see whats underneath. I just began watering this box last week-thats 3 full months of no work! those wanting to see how easy a sun box is to assemble(and take apart), see my earlier post. So easy, and all made with wood material thats laying around the house.
Crops in this box are spinach, chard,and the lettuces of sweet repeat, allstar, and black seeded simpson.
One of the keys to growing is the soil. As I've said before, if the soil isn't right, nothing else will really matter. If you live in the area and are interested in learning how to have really rich, fertile soil, I'll be teaching class this upcoming Saturday. Composting is the answer. Once you learn the proper way to do it, you'll ask yourself why you haven't been doing it all along
free square foot gardening seasonal newsletter
Thanks for installing the Bottom of every post plugin by Corey Salzano. Contact me if you need custom WordPress plugins or website design.
free square foot gardening seasonal newsletter